Mobile Learning Kit (MiLK) in running for Handheld Learning 2008 Innovation Award

ACID's Mobile Learning Kit (MiLK) has been named as a Top Three finalist for the Secondary Category Innovation Award at this year's international Handheld Learning conference to be held in London from 13 to 15 October.
You can vote for MiLK by texting MiLK to +447786203140. Votes are cast via standard rate SMS messaging and close at midnight (GMT) on Thursday October 9th. The winners will be announced at the awards ceremony on 13 October.
MiLK project leader, Deb Polson has also been invited to speak at HandHeld Learning 2008, where she will present on Extending Learning Relationships & Environments.
Music to unlock memories for people with dementia
Congratulations to Dr Felicity Baker who was recently received a $70,000 University of Queensland Foundation Excellence in Research award for her work on music therapy for people with dementia.
The UQ Foundation Research Excellence Awards have been run for 10 years and are an initiative of UQ to recognise outstanding performance and leadership potential in early career researchers.
Dr Baker, from UQ's School of Music, is investigating how music therapy might improve partner satisfaction by providing opportunities for the sharing of memories associated with certain songs.
Dr Baker also recently joined ACID's Network Jamming project and is looking at the application of the jam2jam suite of software and hardware applications for supporting music therapy sessions for both face-to-face and distance consultations.
More about Dr Baker's research...
Up Close: 10 Questions for... Fiona Redhead
Each fortnight we put 10 questions to an ACID member of staff, researcher or student.
This issue of Litmus features Fiona Redhead, a PhD student at the Queensland University of Technology and the recipient of an ACID scholarship.
Q: What is it that you actually do?
A: I work with other researchers to think about ways that technology can engage people in local community information and communications, and to implement technology based on these ideas to see how people use it.
Q: What is the most enjoyable part of your job?
A: Thinking of ideas and helping to implement them. Seeing ideas in use.
Q: And the least enjoyable?
A: Stubborn technology.
Q: What are you reading?
A: Research papers. The book beside my bed is 'A Short History of Nearly Everything' but sleeping always wins me over.
Q: What are you listening to?
A: Anything, mostly the first 30 seconds of songs until I or someone else hits next. I can't shake those disco beats though. Go Madonna.
Q: Favourite movie of all time?
A: Two Hands.
Q: If you were an animal, what would you be and why?
A: A great white shark. Food chain position is good, and swimming in the open ocean would be great.
Q: Dead or alive, who would you most like to meet?
A: Freddy Mercury
Q: What one question would you ask this person?
A: Assuming I had traveled back in time - Could I please have a couple of front row tickets?
Q: If you could do anything, what would it be?
A: I am doing what I want to do long term, but short term I would travel and perhaps attend cooking classes in a very nice place with oodles of ingredients to play around with, and with a huge wine cellar, a fireplace, and a very cosy room with a great view for retiring to.
Toby Gifford runner up in 2008 bluebox Ideas Competition
Congratulations to ACID researcher Toby Gifford, whose PhD project Interactive music software to accompany human musicians (QUT Faculty of Creative Industries) was runner up in the bluebox Ideas Competition.
The competition is a university-wide event that encourages QUT students, staff and researchers to investigate commercialisation pathways for inventive, commercially-relevant research ideas. As a runner up, Toby was awarded $7,500.
More about the bluebox Ideas Competition...
Young Entrepreneurs Success (YES) Program
Young Entrepreneurs Success (YES) is a group mentoring program designed to support innovation in business, particularly within the creative industries.
It is designed for emerging entrepreneurs, small business owners and managers wanting to maximise business potential and improve their entrepreneurial skills.
Online applications are now open for the next series of nationally delivered seminars commencing late October 2008.
Go to www.yes.creativeeconomy.com.au to register your interest.
Designed by professionals who understand the dynamics of creative industries YES supports entrepreneurs in the early (young) stages of business through group and individual mentoring.
Come and gain a comprehensive understanding of the role of the entrepreneur as well as practical tools and strategies to apply to your own business.
Applying is easy and should be done by October 2 2008.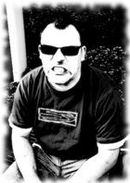 Master Chen's App of the Fortnight
Hi folks! Have you ever found youself fumbling with the PrintScn button and MS Paint whenever you want to take a snapshot of your desktop?
If that's the case, you'll love Jing.
Compatible with Windows or Mac, the Jing client makes it easy to quickly grab an area of the desktop, annotate it and then save it locally or upload it to the social networking site of your choice. All you have to do is send a link to your intended recipient. It doesn't stop there though, Jing has full screencast recording capability too!
Master Chen