ACID, an R&D leader in experience design, was dedicated to helping people to engage in the digital economy by discovering better ways to interact using communication technologies and new media. We drew on our research capabilities and our academic and industry connections to assist the generation of new knowledge and a deeper understanding of customers and users.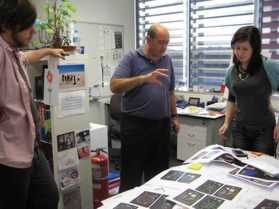 our approach
We deployed our extensive experience and knowledge of research and design processes and evaluation strategies to innovate new ideas and generate new knowledge and understandings across the spectrum of interaction design.
Using unique and innovative methods and tools, our multidisciplinary teams worked closely with clients from the earliest stages of idea discovery through to the delivery of the solution to their human interaction needs, getting them closer to their users and customers in ways they had never imagined possible.
Our proprietary design methodology – Human Dimension Methodology (HDM) – was an iterative process of need identification and understanding, to gain key insights and innate truths. This process involved designing the experience, deploying test beds to evaluate the concepts and delivering holistic solutions.
our methodologies
the consultancy model
A traditional approach based on client needs, initial research, proposal and project completion. A gentle approach focused on earning trust and exploring the client's ecosystem and resources.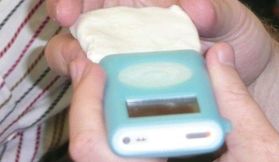 the idea generator model
Through the exploitation of ACID's research and industry partnerships and the engagement of a tailored team of design and engineering professionals, this model allowed clients to explore the full potential of their projects. The idea generator model focused on analysis of the task, challenging established or entrenched thinking, generating innovative ideas and creating intellectual property.
the open innovation model
Designed to encourage blue-sky thinking and the opening up of paths leading to creative and innovative outcomes, the open innovation model helped our clients to comprehensively explore high-risk projects and evaluate their potential for success or failure.
the immersion model
This model involved the integration of one or more ACID design consultants into the client's team, allowing the deployment of multidisciplinary design expertise organically into project structures and environments.
our team
We brought together multi-disciplinary teams of ethnographers, designers, computer scientists, software developers and subject experts with experience across a range of disciplines. ACID provided access to the leading user experience and interaction design experts to add depth and inventiveness to solutions, building teams of experts targeted to best meet the needs of industry, as well as providing focused support throughout a project lifecycle.
links with research
Ensuring projects always linked to core ACID research enabled ACID's industry partners to readily access valuable research and knowledge, and then cooperatively ACID could reach the wider community through innovative design solutions.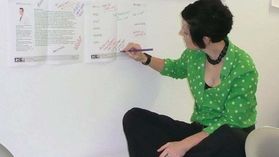 our success
ACID's Contract R&D Services team was operational from early 2007 to 2010, with great success across a wide range of industry clients from medical, mobile technology and emergency systems organisations, to military and education establishments, continuing to grow and push the boundaries for industry and research design excellence.