Litmus is the monthly newsletter of ACID, the Australasian CRC for Interaction Design
1. ACID NEWS
:: Focus, focus, focus... Executive Update
In the Executive Update in the January edition of Litmus we highlighted the all-important issue of transforming our research success through a more detailed commercialisation strategy. It is now time for us to start implementing some key strategies both to consolidate our present position and prepare us for the future.
The drivers required to deliver on these strategies include a refocusing of ACID's priorities and activities around commercial opportunities, while delivering a research program with anticipated lower levels of federal government funding. Therefore it is essential for ACID to put in place some strong cost-management measures, while at the same time concentrating resources to achieve optimum outcomes.
To support this refocusing of our energies we are implementing some important changes to streamline our organisational structure and position us to effectively concentrate on our realigned priorities, as well as allowing me to perform a more strategic role as Chief Executive Officer.
The revised organisational model will provide for three main areas of activity, with associated repositioning of senior staff roles and responsibilities:
Research
Andrew Brown has effectively fulfilled the role of Research Manager since June 2007 in an exceptional and committed manner, and I am pleased to be able to announce that QUT has agreed to second him almost full-time to ACID from June 2008 so that he can continue to perform this vital role for the next two to three years.


Commercialisation
Paul Holland has been effectively performing the role of Commercialisation Manager in a part-time capacity over the past year, as well as being heavily involved in other areas of ACID's strategic development. Paul has agreed to officially take on a reconfigured Commercialisation Manager role with expanded responsibility for technology transfer and linking research outcomes to the R&D Services area. He will also oversee business development for research projects and assist in sourcing new partners.


Business Management
Over the past six months our Communication and Operations Manager, Amanda Boland-Curran, has taken on an increased role in the daily operations of the organisation as well as providing valuable assistance in a range of governance and legal issues, and supporting the board process. Amanda will formally take on an expanded role of Business Manager, which will include overall management of ACID's daily operations and administration, including finance, IT support, HR, and marketing and communication. Given the breadth of this role and Amanda's skills and qualifications, she has also been appointed as Company Secretary to both ACID and ACID Services.
As a consequence of his ongoing QUT commitments, ACID's Research and Development Director Sam Bucolo will be reducing his time commitments to ACID to two days per week. Importantly, however, Sam will continue to provide us with valuable strategic advice and support in the role of Principal Consultant, where his skills in transferring knowledge from our research activities into strong commercial outcomes can be utilised to best effect.
As a result of the changes to Sam's arrangements, Kate Freebairn's role of Senior Interaction Designer will be upgraded to that of Studio Manager.
I am confident that the changes I have outlined will ensure that ACID continues to deliver positive outcomes in both our research and commercialisation activities, as well as assisting us to meet our CRC commitment to the Commonwealth Agreement, raising necessary funds to consolidate the research program to a more mature stage of development to enable outcomes-focused delivery.
Suzannah Conway
Chief Executive Officer
:::::::::::::::::::::::::::::::::::::::::::top
2. RESEARCH AND PROJECT UPDATES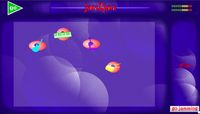 :: jam2jam Doco
For the past six years a team of music educators, software interaction designers and sociologists, including ACID researchers, have been researching virtual ensembles through the use of the jam2jam 'family' of generative software and hardware applications. The initial development of the software began with a survey of the musical tastes of a group of children in a culturally diverse community in Delaware, Ohio as part of the Delaware Children's Music Festival in 2002.
Video: Network Jamming with jam2jam, length: 5:22
Subsequent research and development has been performed by ACID and others in Australia. The majority of this research has been about improving the generative algorithms, applying networked jamming activities to arts education learning environments, the addition of visual media performance capabilities, and the development of digital social networks of network jamming users.
ACID's Network Jamming project explores how collaborative creativity using networked digital technologies can enhance learning and community. The project focuses particularly on the use of generative systems to increase access to novice users such as children and people with disabilities.
Visit the Network Jamming project page
Visit the jam2jam website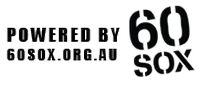 :: Youth Week 2008: 60Sox Helps Young Queenslanders Share Their Ideas
This week, 5-13 April, is National Youth Week 2008 and the ACID-developed backend to 60Sox, an online medium that supports new creative talent to self-publish their work and swap constructive feedback with their peers, is helping young Queenslanders to hook up with each other share their ideas.
60Sox is powering the Queensland Government sponsored Shout. Share. Live. Unite Online Competition, which will allow young Queenslanders across the state to get involved in Youth Week by sharing their ideas, opinions and creativity.
The competition accepts entries in animation, audio, design, film, interactive media, photography, visual arts or writing across two categories - Junior (12-17) and Senior (18-25). Junior entrants will go in the running to win one of two laptops, while senior entrants can win one of two $2000 cash prizes.
To see what young Queenslanders are shouting about, visit the Shout. Share. Live. Unite website.
To learn more about 60Sox, visit the 60Sox website.
Calling all ACID Researchers: If you'd like to let others at ACID know about your work, just send the details to Litmus.
:::::::::::::::::::::::::::::::::::::::::::top
2. ACID PEOPLE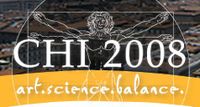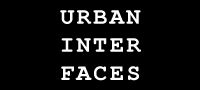 :: ACID Researchers at CHI 2008
Three of ACID's Urban Interfaces researchers will attend the premier international human-computer interaction conference, CHI, in Florence in early April.
ACID Research Leader Margot Brereton will present a paper on rhub.net, a mobile social networking system developed by PhD student Clint Heyer. PhD student Fiona Redhead will present the team's work at the HCI for Community and International Development workshop and Project Leader Ian MacColl will present at the Designing and Evaluating Mobile Phone-Based Interaction with Public Displays workshop.
ACID's Loupe project will also be represented at CHI with Project Leader Jeremy Yuille presenting a case study from the Virtual Communities project.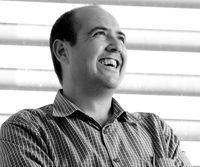 :: Sam Bucolo, Design Institute of Australia Fellow
In recognition of his service to the design community, ACID's Principal Consultant Sam Bucolo has been made a Fellow of the Design Institute of Australia.
Fellowship recognises the value of a designer's service to the design professions and the DIA.
Sam has managed a broad range of national and international projects for public and private-sector organisations in Australia and Europe, and has published widely in the fields of strategic design and innovation, emerging design tools and tangible interfaces.
:::::::::::::::::::::::::::::::::::::::::::top
4. DATE CLAIMERS: Mark Your Diary Now!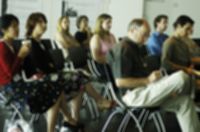 :: acid Education Day 2008
16 April 2008
Creative Industries Precinct, QUT, Kelvin Grove
ACID's annual Education Day is an opportunity for new and continuing ACID postgraduate students to get together, learn about ACID's education program, and connect with their peers and ACID researchers.
For more information on the ACID Education Day, contact Barbara Adkins or visit the Education Day page.
:: Games and Gamers
29 April 2008, 6.30-8pm
Experimedia, State Library of Victoria, Melbourne
Hear a panel of video-game developers and commentators explore challenges in the game sector. The Nintendo Wii has brought hands-on video gaming into the mainstream, while portable game platforms are immensely popular, and casual games are also on the rise. What does the future have in store for the game industry?
Bookings required: 03 8664 7555
:: Exhibitions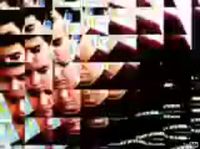 AV Jam
5 February - 11 April 2008, Beta_Space, The Powerhouse Museum, Sydney
The public exhibition of the AV Jam system at Beta_Space in Sydney's Powerhouse Museum has been extended to 11 April. AV Jam uses dynamic music and video technologies that will allow anyone, from novice to expert, to perform live in a virtual ensemble as a DJ or VJ.
For more information on the AV Jam application suite visit the Network Jamming project page.
For more information about the exhibition visit the Beta_Space website.
:: Awards and Residencies
2008 Adobe Design Achievement Awards
Entries due: 2 May 2008
Visit the ADAA website for more info...
2008 iAwards
Presentations and gala dinner: 28 May 2008
Visit the iAwards website for more info...
* In 2006 ACID won the Education and Training Merit Award for its Digital Songlines project and was shortlisted for a second award. *
:: Professional Workshops
First International Workshop on Location on the Web (LocWeb 2008)
WWW 2008 Conference
22 April 2008, Beijing, CHINA
Visit the LocWeb 2008 website for more info...
Pervasive Persuasive Technology and Environmental Sustainability Workshop
6th International Conference on Pervasive Computing
19-22 May 2008, Sydney, AUSTRALIA
Visit Urban Informatics for more info...
Networks of Design
An international symposium defining graphic design for the future.
3-6 September 2008, Falmouth UK
Email the convenor for more info...
Imagining Business: Reflecting on the visual power of management, organising and governing practices, First EIASM Workshop
26-27 June 2008, Saïd Business School, Oxford UK
Visit the EIASM website for more info...
10th Anniversary Conference on Participatory Design: Experiences and Challenges
30 September - 4 October 2008, Bloomington USA
Visit the conference website for more info...
:: Calls for Papers
Tangible and Embedded Interaction
A Special Issue of International Journal of Arts and Technology
Paper submission: 21 April 2008
Visit the IJART website for more info...
Creating Value: Between Commerce and Commons
CCI International Conference
25-27 June 2008, Brisbane AUSTRALIA
Visit the CCI website for more info...
Facial and Bodily Expressions for Control and Adaptation of Games (ECAG '08)
2008 IEEE International Conference on Automatic Face and Gesture Recognition
16 September 2008, Amsterdam, NETHERLANDS
Papers: 15 June 2008
Registration: 1 September 2008
Visit the ECAG '08 website for more info...
CPRF 2008: The Communications Policy & Research Forum
29-30 September 2008, Sydney, AUSTRALIA
Abstracts/proposals: 23 May 2008
Papers: 15 August 2008
Visit the CPRF 2008 website for more info...
Digital Earth Summit on Geoinformatics: Tools for Global Research Change
12-14 November 2008, Potsdam, GERMANY
Abstracts (extended deadline): 30 April 2008
Registration (early bird): 1 July 2008
Papers: 30 July 2008
Visit the Summit website for more info...
IE2008: The Fifth Australasian Conference on Interactive Entertainment
3-5 December 2008, Brisbane, AUSTRALIA
Papers: 20 June 2008
Demonstration Abstracts: 14 July 2008
Visit the IE2008 website for more info...
Persistent Conversation Minitrack, Digital Media and Content Track
Hawai'i International Conference on System Sciences (HICSS 42)
5-8 January 2009, Hawaii, USA
Abstracts: 15 March 2008
Papers: 15 June 2008
Visit the Persistent Conversation homepage for more info...
:: Conferences
SimTecT 2008 Simulation Conference
12-15 May 2008, Melbourne, AUSTRALIA
Visit the SimTecT 2008 website for more info...
IIT Institute of Design Strategy conference
15-16 May 2008, Chicago USA
Visit the IIT website for more info...
CRCA08 Conference
21-23 May 2008, Sydney, AUSTRALIA
Visit the CRCA08 website for more info...
Graphics Interface 2008
28-30 May 2008, Windsor CANADA
Visit the GI2008 website for more info...
RMIT Graduate Research Conference 2008
6-8 May 2008, Melbourne, AUSTRALIA
7th International Conference on Interaction Design for Children
11-13 June 2008, Chicago USA
Visit the IDC2008 website for more info...
3DPVT 2008: Fourth International Symposium on 3D Data Processing, Visualization and Transmission
18-20 June 2008, Atlanta USA
Visit the 3DPVT 2008 website for more info...
New Views 2 Symposium
Conversations and Dialogues in Graphic Design
9-11 July 2008, London UK
Visit the New Views 2 website for more info...
:: Grant Applications
Engagement Innovation Grants for 2008
Engagement Innovation Grants will support University staff to implement model engagement initiatives and practices across QUT. Project teams are encouraged to apply for support funding of between $10,000 and $30,000 per project. The total value of Engagement Innovation Grants for 2008 is $100,000.
Notification of Intent: 14 April 2008
Applications: 16 May 2008
Engagement Innovation Grants Guidelines
Application Form
For more information, contact Pauline Gray
:: Calendar Call
If you have an event, meeting or conference date to share with ACID colleagues, just e-mail us the info.
:::::::::::::::::::::::::::::::::::::::::::top
5. INDUSTRY TIDBITS
Industry Tidbits is also available via ACID's RSS feed. Subscribe to the feed.
Blackberry addiction bears fruit
Live Nation rocks the music industry
IBM predicts demise of traditional offices
Collaborating in Virtual Worlds
Mind Reading Conjures Interesting Image
Creatives Fail to Keep Pace with Digital
New Portable Games Break Traditional Molds
Japanese Cellphones to Turn into 'Robot' Buddies
Coming Soon to Japan: Remote Control with a Wink
About Litmus
Litmus aims to keep you informed about news and events at ACID, the Australasian CRC for Interaction Design.
Contributions are always welcome and past editions are available. Just e-mail us with your story idea.
To subscribe, just click here.
To unsubscribe, just click here.