Hello there!
Welcome to the new short and sweet version of Litmus.
We all receive buckets of information through our in-boxes every day, so we're answering your call and keeping it down to a dull roar over here at ACID.
If you're keen to find out more of what's happening please don't hesitate to check out our website or just give us a call (07 3337 7821). We're more than happy to talk you through any of the new stuff that happening - we could even arrange a time for you to come in and see some demos if you'd like.
We look forward to hearing from you, or seeing you soon!
A Tale of Two Times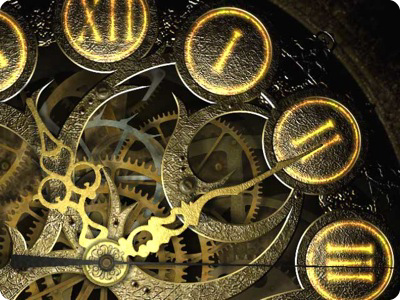 Saint Augustine once wrote "What then is time? If no one asks me, I know what it is. If I wish to explain it to him who asks, I do not know".
ACID researcher Andrew Sorensen is certainly gaining an appreciation for the vagaries of time as he works on the problem of sharing a single shared clock across a network of computers.
"Accurately synchronising networked computers to a single shared clock is important for many applications but our particular interest is in audio and video synchronisation". Synchronising multiple computers to a single shared view of time allows two remote computers to playback media at precisely the same time.
"Consider the case of two guitar players jamming on different sides of the planet. The common problem in these situations is audio latency between the sender and the receiver. However, if we have an accurate shared clock then we can calculate the amount of audio latency and make subtle adjustments to help remove the audible latency for each participant."
Who knows, maybe your next piano teacher will live in China?
Chen's Microdot
Good day to you, and welcome to another exciting episode of the microdot.
Video is taking over the internet. Everyone from The Muppets to The Pope are reaching out to us via YouTube. Experts say that by the end of this year almost 80% of internet traffic will be video. Ultimately, video will overload and destroy the internet, financial systems will crash, forums will boil, dogs and LOLcats living together...! You get the picture...
I know what you're thinking. You're thinking, 'How can add my own videos to the internet before it collapses!'. Fret not, you only need two things; a webcam and some software to capture what it sees.
Webcams are tuppence a bag these days. Chances are there's one built into your notebook or desktop monitor. If not, you can get them for as little as $30 from your local retailer, however I'd certainly recommend spending a little more on a 'cam with higher quality optical components.
A webcam on its own is no good though, you'll need some software that will capture from it. Skype and MSN instant messaging clients can be used to make video calls to other users of their services and can also be used as a quick test to check that your 'cam is in good working order. From there the tools available are dependent on the platform you're running. For Apple users, OS X provides Photo Booth, a simple program designed to capture still images or video from any connected camera. On the other hand, Windows users have Windows Live Movie Maker, a more complex application that you can use to record and edit movies.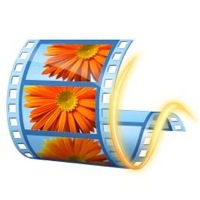 If you're more interested in streaming live or updating an embedded image from your camera at regular intervals I highly recommend YAWCAM. I used it to monitor the 48hr Game Competition back in October and found it simple to set up and use.
Once you've captured, and perhaps edited, your directorial masterpiece, head over to YouTube, Google Video, Vimeo or even Flickr and set up an account. You'll be able to upload and share your video with everyone and contribute to the internet's ultimate catastrophic demise!
Be seeing you! Chen