Welcome to the new Litmus, now issued fortnightly and jam-packed with content from ACID and the world of Interaction Design.
ACID appoints Professor Mary O'Kane as Chair

On 3 September 2008, the directors of ACID announced the appointment of Professor Mary O'Kane as Chair of the board of directors.
Professor O'Kane was a former director of the ACID board until her February 2008 appointment by Senator Kim Carr, Minister for Innovation, Industry, Science and Research, to the panel of the National Innovation System Review.
Professor O'Kane was given specific responsibility for reviewing the Cooperative Research Centres Program. Her report was released by Senator Carr on August 5th, allowing her to resume a role on the ACID board. Read the full Media Release...
Gemma joins ACID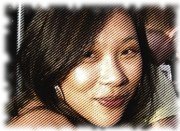 ACID is very pleased to announce the recent appointment of Gemma Seeto to the role of Interaction Designer, making her responsible for the design and development of innovative solutions for industry-based projects undertaken by ACID's Contract R&D Services business.
Gemma has a Creative Industries degree from QUT, for which she explored communication and graphic design, creative professional writing and screen production. Gemma's just come from Ray White Commercial's digital marketing team, where she was managing their latest Content Management System project and website.
Gemma loves writing, but says she is quite at home designing graphics and user testing (Ed: Careful what you wish for, Gemma!). But on the weekend she likes to explore the dirt tracks at Gap Creek, in a previous life was a ballroom Latin dancer, and can often be found in the kitchen cooking the Iron Chef feast for family and friends.
She knows Kung Fu. Approach with extreme caution...
PowerJam is on again!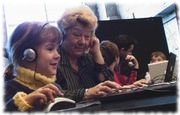 ACID's Network Jamming project will be running another round of PowerJam workshops at the Brisbane Powerhouse during the coming school holidays.
The workshops will be run on 23, 24 and 25 September and will be facilitated by our partner CreActive. To learn more about PowerJam, you can contact Andrew Brown on 07 3337 7821 or at andrew@acid.net.au
Learn more about ACID's Network Jamming project and the jam2jam software and hardware suite...
Get MiLK on your mobile... in the UK?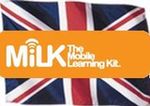 ACID project leader Debra Polson has been invited to speak about at this October's Handheld Learning Conference in the UK. Handheld Learning (October 12 to 15) is the largest event of its kind, bringing together the world's leading opinion formers, thought leaders, practitioners, education leaders, developers, policy and decision makers to demonstrate, debate and explore how mobile and other ubiquitous technologies can enable transformational improvements in learning.
Debra was invited by Steve Moss, Strategic Director for ICT at Partnerships for Schools. Partnerships for Schools was established by the UK's Department for Children Schools and Family, and Partnerships UK to deliver Building Schools for the Future (BSF) a UK government initiative.
Debra will present ACID's MiLK project, or the Mobile Learning Kit, and will emphasise the need for key demonstrators that provide valuable educational applications for mobile and web technologies.
MiLK makes preselection at ATOM Awards

MiLK was a preselection finalist at this year's Enhance TV Australian Teachers of Media (ATOM) Awards. The selection placed MiLK in the top 10 Best Educational Multimodal Productions.
"As we received an unprecedented number of entries this year, being a preselected finalist is a testament of the quality of your work," said Kerryn Nelson, Event Manager for the Enhance TV ATOM Awards.
ACID's Debra Polson appointed to Academic Advisory Board of SAE/Qantm
ACID project leader and senior research fellow, Debra Polson, was recently appointed as a new member of the Academic Advisory Board of SAE/Qantm. Debra has been charged with responsibility for quality assurance and the maintenance of academic standards.
Earlier in the year, Debra was also appointed Chair of the Qantm College Interactive Media Course Advisory Committee. The panel for this committee, with members from academia and industry, provides advice to Qantm College on current and future courses.
Master Chen's App of the Fortnight
Greetings Litmus readers and welcome to the inaugural Master Chen's App of the Fortnight. Here I will take up valuable page space extolling the virtues of handy downloadable or Web-based applications that just might make your life a little easier.
This fortnight I want to introduce you to drop.io. This handy site provides a quick and easy way of sharing files. No more complicated FTP setup. Just head over to drop.io, enter a unique name for your 'drop', password-protect it if you want and send the details to your intended recipient.
It doesn't stop there though. Once
you've got a drop set up you can interact
with it in a bunch of ways: you can email
it, text it, even leave it a voicemail!
Head over to http://drop.io/ for more
details.
Be seeing you!
Master Chen