Litmus is the monthly newsletter of ACID, the Australasian CRC for Interaction Design
Strategic Business Plan under development
Operations Manual coming soon
Budget re-cast for remainder of current financial year
Welcome Kate Freebairn, Senior Interaction Designer
Student Feature: Colleen Morgan
New website
Silicon guru Bill Miller
Protospace presentation to B:30 consortium
1. EXECUTIVE UPDATES
:: Strategic Business Plan under development
ACID is currently developing a new strategic direction in response to the need to rationalise how to approach a next CRC bid and the recommendations of last year's SAG visit and the Third-Year Review.
As part of this work, we held a planning day in late February for ACID staff and researchers to re-think the organisation's purpose and identify the directions we think we should follow between now and the end of our current CRC funding cycle in June 2010. On that day we also included a separate meeting of our Research Leaders Group to capture high-level advice on the research direction.
The groups unpacked the current ACID vision, mission and values to provide strong input into a subsequent Board retreat.
While new vision, mission and values statements haven't been finalised as yet, we have clear phrases and concepts that we can work with; things like world-renowned centre for interaction design research and leading experience design company and understanding the needs of users.
It's also clear that everyone on the team believes our research capacity and our interdisciplinary approach are key strengths that separate us from organisations conducting similar activities in our fields.
A number of key focus points have arisen for the future of ACID, including the need to increase the number and value of research contracts we attract. We are also working towards submitting a second CRC funding bid for either a continuation of the current setup at ACID or the potential for a new CRC, building from the work we're currently doing. (The new bid will be due in late March 2008 for funding to commence in 2010.)
We are working now to finalise the new strategic direction for 2007–2010 with input from a wide range of stakeholders. The action plan for the new strategic direction will be developed and shared widely with the ACID community.
:: New Operations Manual coming
We are also working hard to bring our existing systems together in a central operations manual. Through this initiative we hope to make the administrative overheads to research teams more efficient than they have been in the past.
In the meantime, all administrative questions can be directed to Office Manager Ali Kerr on (07) 3337 7831.
:: Re-casting the remainder of current financial year
The final piece of news this month is that the ACID budget has been re-cast for the remainder for the current financial year. The re-cast will clarify funds budgeted for the year and expended to date, both at the operations level and the project level.
Suzannah Conway and Jana Baranovic will be talking with project leaders and managers about the re-worked budget over coming weeks. They will also be providing new guidance on delegated financial authorities and procedures for obtaining approvals on expenditure.
Shortly we will also provide some strategies and tactics for structuring the research programs so that they point more directly toward 2010.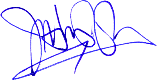 Jeff Jones
Executive Director

Suzannah Conway
General Manager
::::::::::::::::::::::::::::::::::::::::::: top
2. ACID PEOPLE
:: Welcome Kate Freebairn
ACID has appointed Kate Freebairn to the newly created position of Senior Interaction Designer, responsible for design and development of innovative solutions for industry-based projects undertaken within ACID contract R&D projects.
Kate graduated in Industrial Design and Built Environment from QUT in 2002, and she did an exchange program to Milan Politechnico. Since then, she has worked as an industrial designer and web designer, and as a tutor in third-year industrial design at QUT. For the four years before joining ACID, Kate was a Designer and Project Manager at Emu Design, where she managed multi-disciplinary project development teams and managed projects from user requirements specifications through to final sign-off.
Kate started at ACID Kelvin Grove on 23 February, and she reports to Research & Development Director Sam Bucolo. Her e-mail address is kate@acid.net.au
Welcome Kate!
:: Student feature: Colleen Morgan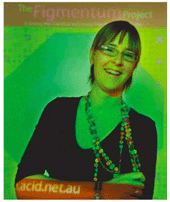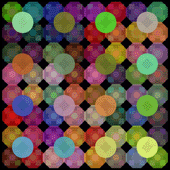 ACID student Colleen Morgan successfully completed her honours degree in October last year, and she's now working as a research assistant here at ACID Kelvin Grove.
"I'm working to produce research outcomes from a number of current ACID projects such as Scape, MILK and Cipher," Colleen said.
"My honours thesis explored the relationships between ICTs and individuals' social and cultural experiences of place.
"The Figmentum Project, my honours creative work, used Active Pixels – a generative art application developed by Andrew Brown and Dan Mafe – to build a sense of community at QUT's Creative Industries Precinct."
Colleen and ACID Research Fellow Deb Polson have just submitted a paper for review to the IADIS Mobile Learning 2007 conference, and they plan to send another to the 3rd International Conference on Communities and Technologies.
This is the first in a new series of Litmus features about ACID students and researchers. To submit your work for a feature, contact Amanda Boland-Curran
::::::::::::::::::::::::::::::::::::::::::: top
3. NEWS IN BRIEF
:: New website for ACID
ACID has launched the first iteration of our new website at www.acid.net.au.
It's designed as a brochure site for a general public audience – with information about the organisation, who we are and how to contact us, our contract R&D services, and our research and education programs.
Future iterations will include more detail in each of the sections, plus an intranet function for in-house information and communication spaces, plus public features to highlight ACID's great work in experience design.
We're using our own in-house gurus of design, development, and content – big snaps for the current iteration to Deb Polson, Sherwin Huang, Dave Wallace and Harpreet Singh, and the many ACID people who've contributed their opinions, ideas and content.
The ACID website will be a permanent work-in-progress from now on, with amendments, updates and new content being easy to make through the underlying Joomla (open source) code. Suggestions for improvement, updates, and new content are more than welcome; just send your feedback to info@acid.net.au.
:: Silicon guru Dr Bill Miller
Silicon Valley guru Dr Bill Miller of the Stanford Project on Regions of Innovation and Entrepreneurship visited Australia last month for a series of presentations to the ICT industry.
He explained his model for university/industry technology transfer – taking industry-sponsored research from the lab to the marketplace through publication, faculty consulting, start-ups and large corporations.
In particular, the location of a commercialisation centre is a critical factor in its success. For example, Silicon Valley is a successful habitat for innovation and entrepreneurship because it's a gathering place for researchers, entrepreneurs, venture capitalists and highly skilled workers. Their products and services deliver success as well as further fuelling the local economy for more commercialisation activities.
Dr Miller noted that an aggressive and agile plan for licensing IP allows a university or research centre to generate discretionary income, but noted that as few as three out of every 6000 inventions were big winners for Stanford between 1970 and 2005.
The Brisbane event was attended by about 100 of Brisbane's leading operators in the ICT industry, the research sector, and government. Question-time covered topics as diverse as building meritocracies that work, deciding which ideas to back from among the thousands available, creating and nurturing specialist precincts, and government involvement in industry/research collaborations.
4. RESEARCH & PROJECT UPDATES
:: Rapid Prototyping presentation to Beyond :30 consortium
Laurene Vaughan of RMIT and ACID travelled to New York in February to present the Protospace project to the Beyond :30 consortium, with the aim of finding partners and/or contexts for the development of the platform. Protospace offers a creative, collaborative, generative workspace for rich media developments.
Laurene said the trip was very successful.
"A number of different industry players have expressed interest. I followed up with a major advertising agency, a TV station and a design/manufacture company. It's apparent that some of the B:30 consortium members are interested."
Laurene also said Protospace has overlaps with the work done through the Virtual Communities project for AACORN and SIRF, and she'll be looking to link the two sets of activities.
::::::::::::::::::::::::::::::::::::::::::: top
5. DATE CLAIMERS: Mark Your Diary Now!
:: Calls for Papers
VSMM2007. Exchange and Experience in Space and Place
Submission deadline: 30 March 2007.
visit the conference website for more info...
:: Conferences and Workshops
CRCA Conference. Driving Innovation Through Cooperative Research.
16-18 May 2007, Perth WA.
visit the conference website for more info...
VSMM2007. Exchange and Experience in Space and Place
23-26 September 2007, Brisbane, QLD.
visit the conference website for more info...
:: Awards Programs
Extended Deadline: Prix Ars Electronica 2007 - 16 March 2007
Prix Ars Electronica 2007 has extended the online registration deadline to 16 March 2007.
Details about entering are available online only at http://prixars.aec.at/
:: Calendar Call
With the switch to the new ACID website, the calendar function is temporarily unavailable. If you have an event, meeting or conference date to share with ACID colleagues, contact Amanda Boland-Curran on (07) 3337 7838.
::::::::::::::::::::::::::::::::::::::::::: top
About Litmus
Litmus aims to keep you informed about news and events at ACID, the Australasian CRC for Interaction Design.
Contributions are always welcome and past editions are available. Just e-mail Amanda Boland-Curran, Communication Manager, ACID or phone (07) 3337 7838.
To unsubscribe, just click here.