From Suzannah...
Dear friends and colleagues
It is with a certain touch of sadness that I write this last message as CEO of ACID.

It has been a privilege to have been invited to lead this CRC over the past two and a half years and I have been fortunate to work with such a dedicated team of skilled professionals at so many levels.

I am proud of the fine work that ACID has produced over the life of the CRC. In particular the researchers from the major universities affiliated with ACID have been responsible for some leading research in the interaction design space over the past six years that will have strong impact into the future. As their work has reached maturity, we have been able to attract a number of key strategic partnerships at a commercial level, which will assist in taking the fruits of this research forward to a wider community of users. This in turn provides an opportunity to return lasting value both to ACID and its shareholders, as well as to the Australian community as a whole, which is a key deliverable of the CRC program.

It is disappointing that ACID will not continue after 2010 but I am certain that a range of other CRCs will be spawned from the innovative work that this CRC has been able to produce and that researchers will be able to continue with new programs of assistance.

I would like to thank everyone with whom I have worked at ACID for their support and ongoing interest in this CRC, which has been greatly valued. As well as the commitment from the talented research team, I would also like to thank my small administrative team for their unswerving loyalty, good humour and for going well beyond the call of duty on so many occasions to assist ACID. I will miss you but am also looking forward to seeing the results of ACID's labours as the CRC comes to a strong conclusion in the coming months under the leadership of new CEO Amanda Boland-Curran.

I wish ACID and its team every success.
Suzannah Conway
West End...LIVE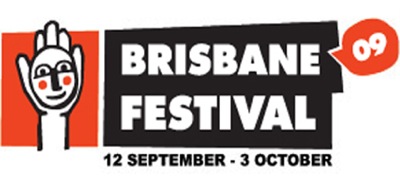 ACID's Urban Interfaces project takes to the streets for the Brisbane Festival with West End… LIVE.
Starting Wednesday 30th September through until Saturday 3rd October, you can head down to 17 Browning Street for the WEST END WALKING TOUR, an interactive history of West End taking place at dusk (6-7pm) each day.

Over nine locations you will experience the joys, delights and intricacies of Brisbane's unique bohemian urban village, and while you're there check out the many other events that are West End… LIVE!
A four-day program of events celebrating the unique communities which form the culture of Brisbane's most bohemian urban village, West End… LIVE proves art can be anywhere - on the street, in lounge rooms or shop windows, in nooks and crannies and down laneways. Cinemas spring up in car parks, the paving of paradise is temporarily reversed and obstacles are overcome as parkour practitioners run free.

From Wednesday 30 September, an evening visit to the heart of West End will reveal the suburb's hidden secrets in a series of 'happenings'. These include an outdoor cinema, a Bohemian BBQ, a shop-front art installation that evolves over the four days of West End… LIVE and the ultimate tableau vivant – a retelling of the unnerving history of the boarding house at 17 Browning Street using sound and performance.
In the afternoon on Saturday 3 October, the party really gets started with two stages featuring Brisbane's most exciting emerging music from Indigenous hip hop to jazz combos and visiting artists Way Out West, Kev Carmody and Archie Roach. Two Local Lounge Rooms play host to quirky installations and performances. An interactive walking tour of West End reveals untold stories and local artists create a huge artwork on the side of a truck.

At 6pm the participants from The Cherbourg Walk arrive in Boundary Street, following a symbolic 275km journey. Tuning in live via the internet to witness this historic moment are delegates of the International Academy of Environmental Sciences World Forum in Venice, including heads of state and Nobel Laureates.
ACID Welcomes David Gilbert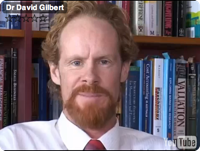 ACID's Loupe project ushers in a new Project Leader, Dr David Gilbert from RMIT.

David is currently Associate Head (Industry Engagement) in the School of Management, having joined RMIT in 2007. He previously served as Program Director of the Bachelor of Business (Entrepreneurship).

Prior to his career in academia, David worked extensively in international business at the highest levels, including CEO, President and Partner in both corporate and private enterprises in countries including Japan, USA, Singapore, Malaysia, Taiwan, Korea as well as Hong Kong.

David is currently working on a number of research project with RMIT; building a social entrepreneurship incubator at the State Library Victoria, Standardised Business Reporting for Social & Environmental Business Reporting, and of course the ACID/RMIT project with Deloitte Digital on visualising financial data.

Welcome to the ACID fold David!
ACID attends the Digital Heritage Symposium

DIGITAL ENVIRONMENTS ARE CHANGING BOTH OUR PERSONAL AND PROFESSIONAL WORLDS:

"A public symposium to showcase exemplar projects in cultural heritage, with a view to fostering public discussion on how a digital information environment can be used to address the heritage needs of industry, government, educators, researchers, and the wider Australian community."
Flinders University and the Government of South Australia hosted the recent Digital Heritage Symposium and ACID was invited to take part.

A diverse mix of Australian and International researchers and practioners attended the symposium, which was held at the S.A. State Library.

Discussion centred around current efforts in addressing rights management issues, database access and digitising both written and physical collections. ACID Vision's Project Leader David McKinnon spoke about his experience with image-based modelling for the creation of virtual objects, and there was also discussion of the advanced and still cutting-edge nature of ACID's historical Digital Songlines project.
Hunting for Pirates?
Smoke Alarms or Fire Engines? Conversations creating a new way to deliver government services


According to Charlie Leadbeater, speaking at last week's Eidos Institute International Innovation breakfast at Springfield, government services are too slow to identify and exploit the opportunities of an increasingly engaged and pro-active population. They're holding on to control, and trying to spread their limited budgets too thin, rather than embracing radical innovation by collaborating with the consumer to do more with less.

In Charlie's view, public sector services are evolving too slowly from 'need' through 'want' to 'can'. That is, public sector services were set up at a time when they could be rationed through central, large institutions – service provision was based on the government's assessment of public need, and the public simply had to accept what was offered. Since then, 'the public' has become 'the consumer' with a greater focus on what they want as well as what they need. This has been a great cultural challenge for the institutions providing the services. Now, new technologies are allowing individual consumers to identify what they can and want to do for themselves, and then to do it, but the large institutions aren't flexible enough to keep up with the challenge.

Charlie reckons government services must shift from providing a service to creating a capability. From large-scale, highly controlled service delivery to smaller-scale solutions for individuals. And he reckons this'll be cheaper and more effective.

To demonstrate, he talked about house fires.

Over recent years, the number people dying in residential fires in one council area he studied has fallen significantly, as the result of a number of factors working together: improvements to the fire service (better fire trucks), stricter building regulations, less flammable furniture and fittings, fewer people smoking, and the installation of smoke alarms in private homes. The fire trucks are the large, central investment; the regulations, furniture, smoking and smoke alarms are the small, decentralised investments pushed out to individuals and the community. But the council has huge, 25-year contracts for fire trucks and very little budget for the community work.

So he asks: should government services switch from fire-truck thinking to smoke-alarm thinking? And he answers himself with a resounding 'yes'. The government will always need to provide the fire service, but shifting some of the activities and budget to smaller, community-based solutions like anti-smoking campaigns and smoke alarms is an easy and cost-effective way to add to the effectiveness of the fire service and save more lives.

Charlie described how this idea of decentralising and individualising services could be translated to healthcare: instead of providing ponderous, centralised healthcare services at large institutions, and holding the budget within the system, perhaps individuals in the community could be provided with a personal service budget that they can control to meet their own healthcare needs. This is already leading to more service access and better health outcomes for one particular community he has studied.

So it's a switch from doing things 'to' and 'for' people, to a new thinking about doing things 'with' and 'by' people. From provision to participation, from transaction to interaction.

Of course, there are any number of challenges associated with these kinds of changes: political, cultural, operational, you name it. But for a public sector in crisis, where budgets are too small and the current ways simply aren't safe, the time for change is now.


Innovation tends to come from the pirates, the mavericks and the trouble-makers so organisations need to seek them out, give them space and permission to invent and destroy, and harness their energy and creativity for concrete solutions.

report by Amanda Boland-Curran
(Chief Executive Officer)
48-hour Game Competition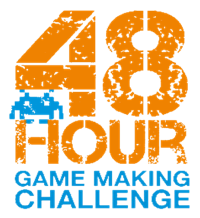 Make way for the 48 hour game making challenge!
ACID is proud to be a sponsor of the 48 hour game making competition, which is to be held here at the Creative Industries Precinct next weekend the 2nd-4th October.

There are 20 teams in total registered for the event. Follow the sheer delight and lunacy that is 48hrs of game making on twitter or the live stream here.
If you're interested, you can check out a short report on last year's event from Australian Gamer here.
ACID's very own Chen Reed, Mr Technology himself, will be the man on the ground making sure it all runs smoothly. Please join us in wishing him and all 20 teams a safe journey through the game building and 2 minutes noodles that will be this weekend!
ACID: Out & About
ACID's Jeremy Yuille will be presenting at the upcoming Web Directions Conference in October, talking about visualisation and sharing the research he and his team have been doing with our friends over at Deloitte Digital.
If you were in earshot of the Brisbane Powerhouse this time last week you would have seen, and indeed heard, hundreds of 4-12 year olds Powerjamming, mixing it up and making musical magic for the Powerkidz Festival. The Network Jamming team can be held responsible for a large number of small people's smiles and giggles last week and also a big bucket of inspiration, motivation and some serious nurturing of the next generation of music makers.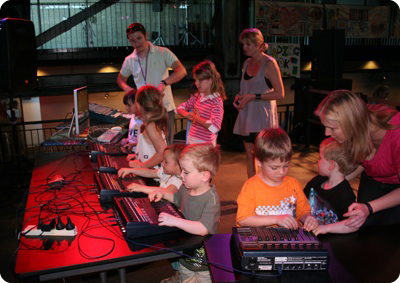 ACID's Urban Interfaces Project is not only mingling with the people on the streets of the Brisbane Festival, it has also taken to the QUT Library.

Nnub is gathering much interest onsite and online from its new home on the basement level of the QUT Library, Gardens Point. If you'd like to see what's happening and can't get to Gardens Point you can check it all out and contribute here.

ACID student Fiona Redhead and Urban Interfaces Project Leader Margot Brereton have also been sharing the Nnub Research abroad at the Interact Conference in Uppsala, Sweden, with their paper "Designing Interaction for Local Communications: an urban screen study". Exciting stuff.

Completing ACID Scholarship student Yolande Strengers presented at the recent Melbourne Conference Energy 21C "Reconfiguring household comfort practices through smart metering demand management programs", Congratulations Yolande!
UX Australia 2009, held in Canberra from 26-28 August, was the first Australian conference on User Experience. Stephen Viller (UQ) attended thanks to ACID support of the conference as one of the Gold Sponsors.

According to Steve, "The conference had a good range of presenters from Australia and further afield, making the programme an interesting range of workshops, presentations, and discussions around User Experience Design."

For anyone who wants to know more about the conference or the growing community, the website is the best starting place. All conference slideshows have been made available online on slideshare via this site, and audio recordings of the presentations are currently being placed online as well.

UX Australia 2010 will be held in Melbourne.

Technology Update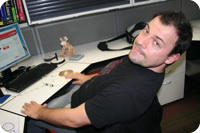 Master Chen's Microdot - Altering your perception of the outside world!
Names, phone numbers, appointments, your favourite William Shatner song, how bad Transformers: Revenge of the Fallen was; these are all things that you've probably forgotten at some point, perhaps on a regular basis. If only technology could make up for the parts of your brain that don't work properly so that they can atrophy in peace.

Fear not! You no longer need the recall powers of a pachyderm, you just need Evernote!

Once you've set up a free Evernote account you can upload emails, photos, scanned documents and more to the Evernote server where it is processed, indexed and made searchable. The character recognition algorithms can even index hand written notes to be searched later. You can add tags, organise and search your notes from any desktop, notebook or portable device!

Head over to Evernote to learn more and set up your account.
That's it for this week, I forgot what the other thing was... To make up for that, I'll leave you with this.

See you next time!
Subscribe to the ACID News Feed
The ACID News Feed brings you news from ACID, the world of interaction and user experience design, and related topics.
Follow ACID on Twitter

Connect with ACID on LinkedIn
Join ACID on Facebook

Upcoming Events
September
West End...Live 12-3 Oct
October
Web Directions 6-9 Oct
Creativity and Cognition 27-30
November
OZCHI 2009 23-27
Hungry 24/7? HCI Design for Sustainable Food Culture 24
December
DICTA 2009 1-3
2010
January
AUIC 2010 18-22
February
Interaction 10 4-7
Submissions
Litmus is published monthly by the Australasian CRC for Interaction Design. Anyone can contribute by emailing litmus@acid.net.au.